This post was inspired by, among other things, recent posts by Justine Musk and Julie Daley and a note from my cousin, Maritherese. Thank you, ladies.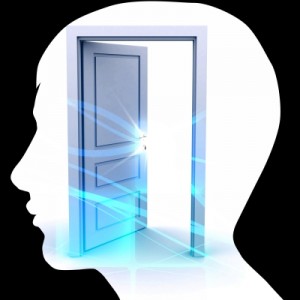 Last year, in the Spring, I was preparing to lead a workshop. It was new. It was big. It was exciting.
I was terrified.
I stopped at my favorite park, which happens to be on the way from here to almost anywhere (at least I make it be on the way from Here to There), to walk the trail and think, which I often do. This time, when I stopped at the giant rosemary bush and pinched off a tip and inhaled its pungent fragrance, I prayed. "Help me! Send me guidance."
And I got an answer.
Clear as a bell.
So fast that I was still inhaling.
"Remember who you are."
My exhale became a sigh of relief. Remember who you are. Yes, I can do that. I know what I know. I am a teacher.
I was able to center, to focus, to relax. To stand in my power. I taught my workshop, and it went well. I shared my knowledge, people laughed in all the right places, and my voice was my friend, not my enemy.
Remember who you are.
I walk that trail often, and it has become a ritual to pause, pinch a sprig of rosemary, breathe it in and remind myself, "Remember who you are." It is my church. It is my labyrinth. That breath fills my body, my heart soars with the hawks circling overhead, my feet grow roots down into the earth, and I connect – with myself, with everything.
Remember who you are.
Here's the funny thing. Who I am is constantly changing. Who I am is shaped by my experiences, by who I meet. By what I learn. By what I choose, by what I avoid. I am constantly changing.
And. Who I am is unchanging and eternal. My friend Lewis Brown Griggs speaks in his TEDx talk about our souls being at our core as if at the center of a tornado, where even a feather is in such stillness that it can't be harmed. I love this wonderful metaphor – it reminds us that who we are cannot be killed or damaged or lose access to the Light and Love from which we all come, no matter what horrific events befall us.
Remember who you are.
Not long after my walk in the park and the workshop I taught, I met a horse who changed my life. We introduced ourselves, and spent some time being together in the pasture. Then he suddenly laid down next to me in the grass. So I laid down next to him, and we rested together. It was…sublime.
I didn't find out until later that it was unusual. Highly unusual.
Much later, I asked Lewis what he saw when I was lying there with Prince (for this event was witnessed by the group of coaches I was with that day). He said, "Comfort. An amazing sense of complete and total comfort, and when you were lying there with your head on your hand, your head next to Prince's, that sense of comfort expanded to include everyone who was watching."
Wow. That kind of blew me away.
I realized that it wasn't just something that happened to me, I co-created it. And it wasn't something that just happened to me, it included others. That was a powerful pair of realizations.
Later I was telling this story to my friend Julie, and I told her that I had realized that this was, as one of my teachers says, one of my "Superpowers." That I am able to create a safe space for others where important stuff can happen.
Julie thought about it for a minute and then said, "It isn't something you do. It's who you are."
Oh my.
Remember who you are.
When I am fully who I am, that makes a safe space for others. To be. To be who they are.
Remember who you are.
The other day I was walking the trail, breathing in the perfume of rosemary, and it occurred to me that remembering who I am means that I have known who I am. I have only forgotten. And yet I am always getting to know myself. Apparently that continual discovery is continual remembering.
I recently had an insight about fear, and about the part of myself that is afraid. But that part of me isn't Me. I had a glimmer of understanding that there is an ancient and eternal me that isn't afraid, that knows what to do and can do it.
And. I am more than a widow, more than a survivor, more than a teacher, more than a friend, although those are all part of my experience.
Remember who you are.
"They" say people can't change. Yet I see people change all the time. I have changed.
And. If we are ancient and eternal, the good news is we don't have to change. We only have to remember who we are. We are not what we do, or what we have, or the choices we make. We can change those things.
If we remember who we are, we can make choices that are in alignment with that.
Remember who you are.

Tell me, what do you remember about who you are?
Please leave a comment.

Please share this post by Liking it on Facebook, +1 it or Tweet it!
Image courtesy of Idea Go / FreeDigitalPhotos.net