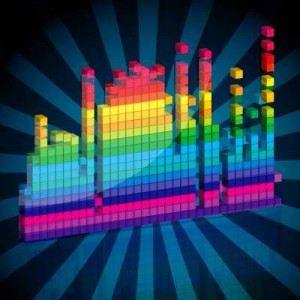 Hey!
Hello!
There's been a lot going on around here lately, which is why this blog has been quiet for a few weeks. That's no excuse for being out of communication, though. I'm embarrassed to admit it took a friend leaving me a voicemail asking if I was OK and noting that it had been a LONG TIME since she'd gotten a blog post from me to remind me how long it has been!
When I was in college, hanging out with the Music majors (they were way more fun than my fellow Psych majors), I learned about the concept of a "sound mass." But while Wikipedia quotes Edwards' comment that sound-mass "obscures the boundary between sound and noise," there hasn't been much noise around here lately. Instead, there has been so much going on that it's like a giant chord with so many notes that it is like a wall of sound with a few themes that have managed to rise to the top like cream. (I know, that's a mixed metaphor. But I like it.)
So here's my attempt to share the sound mass with you in a completely different medium, with some of the recurring themes that are weaving themselves together. Lately I've been…
Working on a big project for a client, requiring a lot of concentrated effort, learning the dialect of that business. I am very grateful for the steady work and an income stream that will help fund the next couple of months.
"Vendorized" to work with clients of the state Department of Rehabilitation, coaching them through successfully settling into new jobs and working with my first such client.
Talking to an increasing number of people who are comfortable… but uncomfortable. Itchy. They're thinking, "There must be More… but how do I find it?" There is lots of forming new habits, exploring, guiding, questioning. I am grateful and humble to be a part of their journey.
Consulting with several small businesses, providing coaching and consulting. It is awesome fun as they have breakthroughs and golden "Aha!" moments and lots of incremental progress. We're working on a variety of initiatives, ranging from building new habits to delegating to attracting new customers to articulating core values for guiding the business to building a new framework for employee reviews. Good stuff, and again I am grateful and humble to be a part of their journey.
Helping two different friends with big garage/moving sales, paying attention to the dynamics of Letting Go of Things, enjoying the interactions and circus atmosphere of the sales, and enjoying the little community that springs up around a sale and falling in love with people and their stories and blessing them and the money they exchanged for new treasures, feeling gratitude for the friends, the wealth, the fun, the exhausted sense of accomplishment.
Wrapping up my tenure as the US Country Facilitator for Sedaa's Global Brain Trust, a wonderful online community for Organization Development (OD) professionals. I have loved the time I have spent working with the founders and the Global Operations team, and it is time to bring in fresh energies while I focus on building my own practice.
Participating in kindred spirit Andrea Lewicki's launch of her new website, where she explores thoughts about curiosity and its applications. Andrea, like me, believes curiosity can change the world! The Grand Opening was a two day event, with interviews with some of Andrea's favorite curious people – including me! You can view the recordings for a while longer at Andrea's site.
Launching a Facebook page for Susan T. Blake Consulting, which I've put off doing until just recently. But now I have a place I can post short things that don't quite fit here, and have conversations with people. Come on by and check it out!
Working with my friend and mentor, Michael F. Broom, and a small team of cohorts, to create, launch and promote a new series of webinars on managing team conflict. We are looking for someone to take over promoting Michael's Center for Human Systems via social media on a volunteer or internship basis, so if you know anyone…
Noticing recurring themes of balancing friendship and business. Accepting help as well as giving it. Noticing my relationship with money. Noticing what I procrastinate about.
Wishing for more time to work on projects I procrastinated on before and have less time for now, chuckling over "Be careful what you ask for." Wondering, is my procrastination because my priorities aren't my priorities after all, or am I letting fear get in the way? Fear of what?
And lately I've been wondering a lot about abundance, about gratitude, about creating the kind of life I want to live. As I work to grow my practice, trying to make a living and support my clients and the small businesses around me, I count my blessings during these times and abundance is more and more on my mind.
You can see the threads of it throughout my life over the last few years. I talk about the importance being grateful in "Remember to Look Up;" I have been practicing Amy Oscar's "More of This, Please" for a number of months; I have been reminding myself and others that Everything Is Going to Be All Right. (That's another story, which I haven't written yet – stay tuned.) And I have been thinking a lot about the work I really want to do as a consultant and coach, and what I am willing to do to make this little business fly. Thinking about what I really want. How many people really know what they want?
So when Birdy and Mike Diamond invited me to contribute to a program they wanted to develop about living abundantly, because of the synergy between my focus on curiosity and one of the steps in their program (Hint: It's all about asking the right question), I of course said Yes. And for the last couple of months I have been pondering and practicing and exploring and noticing and writing. We are practicing and exploring not only our material but the practical aspects of teamwork, collaboration, and distribution of duties. Noticing coincidences and synchronicities and being open. Practicing gratitude. Pondering how to invite abundance into my life, developing material with Birdy and Mike and our partner, Nathara, and writing about it over at the Awesome Audacious Abundance website.
It's perfect, really. Curiosity is fundamental to abundance. There is always more to learn, always more to do. And in our experience, living an abundant life is an interactive, participatory thing as well as a positive mindset. And Curiosity IS an abundant mindset.
So I invite you to pop over to http://www.a2abundance.com/ and peruse the blog posts we've been contributing about everything from Time to Money to Courage to Perfection to Magic Carpets and more. If you like what you see, sign up in the right sidebar to receive new posts (or arrange an RSS feed if you prefer). We are in the process of developing a variety of offerings to help people live more abundantly, and you can learn more about those offerings by signing up for the Explorer's Club at the bottom of any blog post. At the same time, I laugh and am reminded of the proverb, "We teach what we most need to learn." Come learn with us!
Meanwhile, I'm back at work in the world of Curiosity, and happy to be here! I am looking for more contributors to the next round of Captains Curious posts, so if you are interested please drop me a line at susan @ susantblake . com.
What's happening in your life? Do any of these themes resonate for you? Please leave me a note below!
Image: digitalart / FreeDigitalPhotos.net