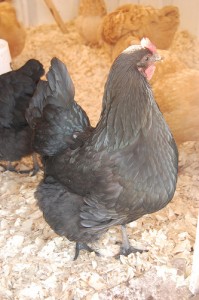 The other day I met a chicken. And wrote about it here.
It still prickles me, though, because of the difference between her people's assumption that it's OK (safe) to let her range the entire neighborhood and my assumption that it is not.
Perhaps that is at the heart of cultural conflict. Not only the difference between those assumptions but how we act on and navigate them. Was KF (the chicken) bothering me or impinging on my rights? No. I was just concerned for her, and her family. They were not. OK, she's not my chicken. When we fail to respect those differences, there is conflict.
If she were in great danger, or causing damage, would I have the right to do more?
What if she were a child?
KF (the chicken) is a living metaphor for the delicate balances we must navigate when we live in community.
This is a different aspect of community than I have thought of before, and rather than identifying the thing that binds a community together – the thing we have in common – it is a thing we have in uncommon. But the respect for that uncommonness is another important ingredient.
It is even another thing we have in common.
Hmmm.
PS – I kind of like the idea that there is a Free Range Chicken in the neighborhood.
Photo Credit: "Australorp Pullet In The Henhouse" by Paul L. Nettles

To sign up for updates Click Here.