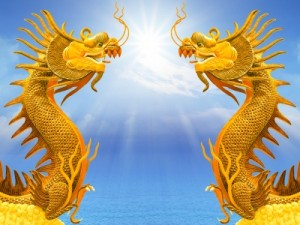 Over time, I have gradually come to the conclusion that my Right Path is to be working with Grief. With people who are grieving, with the people who support them, and with organizations whose people are experiencing – or preparing to experience – change and loss.
Now, considering that I'm a widow, and a coach, it may seem like a no-brainer. But it was a surprise to me at first. At first I resisted the idea.
And even as I came to not only accept but embrace it, sometimes when I thought about working with Grief, my brain would still say, "No, really? That's so depressing. So dark."
But I have a secret, a secret that lights me up and makes it not only possible, but thrilling, to work with Grief.
What's that secret?
Joy.
Wha…?
Joy.
My friend Joie Seldon, who writes and mentors around Emotional Intelligence, taught me something very important:

Think about it. When you connect with someone, and you think, "Wow, this person is really neat," or "Wow, they really like me," or "Wow, I am so Freaking LUCKY," or you don't think anything at all but just bask in that connection for even a second, that is Joy.
What, you may ask, does that have to do with Grief?
Everything.
As I realized that my path is leading me to grief work, and I thought about the connections with others that brought me to that realization, I remembered what Joie had taught me. And I realized this:

Not the state of disconnection, but the loss of a connection.
Stephen Jenkinson, in his beautiful teachings on grief and dying, says, "Grief and the love of life are twins." I would say it a little differently: Grief and Joy are twins. They are connected, they go together. Like two sides of a coin. One is Heads, and one is Tails.
Grief honors the lost connection, and in doing so honors and reflects Joy.
I can say that now, having survived the darkest, most barren days of my life while living through the grief of losing my husband of 22 years, my best friend, my favorite person. But in those darkest days I in no way associated Joy with what I was going through.
And yet.
In the days leading up to his death and after his death, people went out of their way to connect with me, to support me and catch me when I fell. I met people I wouldn't ever have met if Bruce hadn't died, and we connected. This is important, because I felt his absence so profoundly that I felt disconnected.
From everyone. And everything.
From life as I knew it.
From God.
But people flowed into that vacuum and created a lifeline. A net. And I became part of the net for others.
And I know that my grief was, and is, an honoring of my connection to Bruce. The depth of my grief was directly related to the depth of our connection.
So even in my darkest hour, in those darkest times, Grief and Joy went together.
Knowing that, feeling that, having experienced that over and over, I accepted that I can hold on to that as a a lifeline as I do this work. Even more, I accepted that I can hold the space for both Grief and Joy as I do the work, and hold that space for others, even if I don't use that language.
It's our secret.
But then…
As I contemplated this link between Grief and Joy, the connection that gave me the courage to embrace shifting the focus of my coaching and consulting away from traditional Organization Development, Change Management and Executive Coaching and toward Grief work, another idea began taking hold in my head and my heart.
And it scared the hell out of me. It scared me into silence and paralysis for several months. I ran away, and found myself in the belly of the whale.
Image courtesy of khunaspix / FreeDigitalPhotos.net